Not sure if you all have seen this but here was my entry for the ISM Shelf of Doom GB back in 2014. I bagged a 3rd place in the competition.
Right, here we go... My entry to the "Shelf of Doom" GB is the M3 Grant Mk1 by Tamiya. Really not sure why this ended up on the shelf, may have been moving house, could have been shed build or perhaps just a loss of interest but not sure why. The kit is mostly built, very dirty and hidden in the box was a Black Dog stowage set. Not planning on a diorama but think this one will need some weathering and a simple base and if I get time maybe a figure or two. This is how it stands now...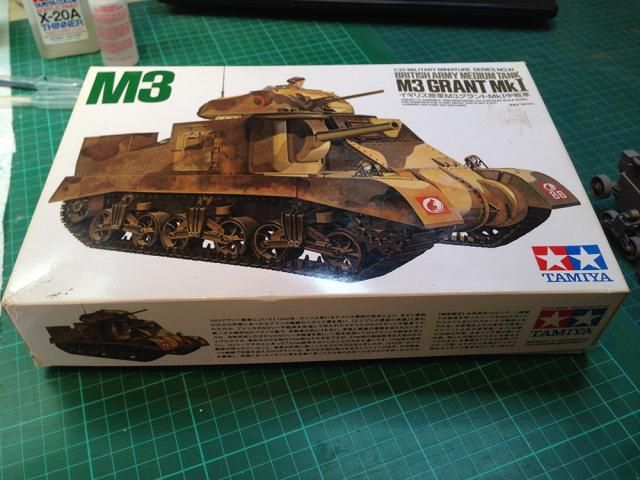 Instructions were open here at stage nine which is the end of the assembly.
And, the stowage set...